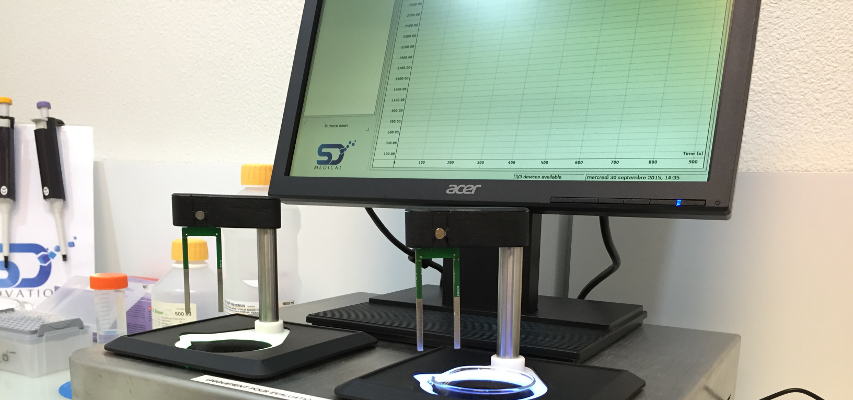 Osmocells
Originating from the research world, Osmocells is a semi-automated device for the determination of the osmotic fragility of blood cells.
It automates traditional manual techniques in order to limit the number of manipulations and readings associated with these techniques, particularly that of Dacie.
Significantly reducing technicians' handling times, it is a very simple device to use, thanks in particular to on-board computer. It provides fast, reliable and reproducible measurements.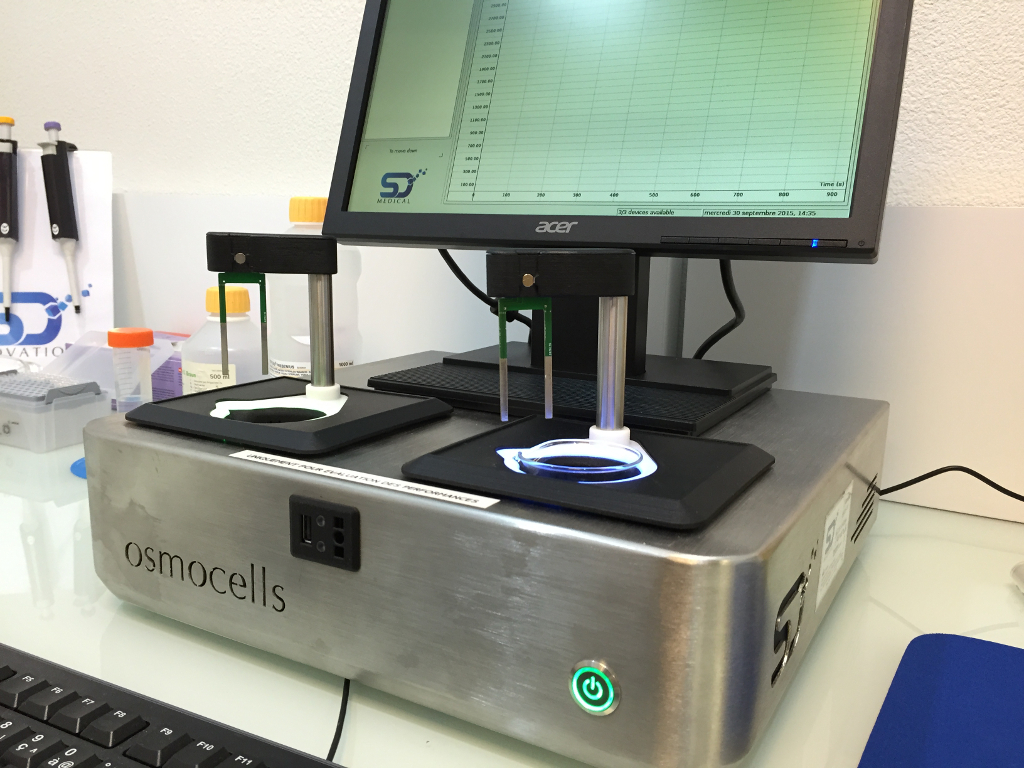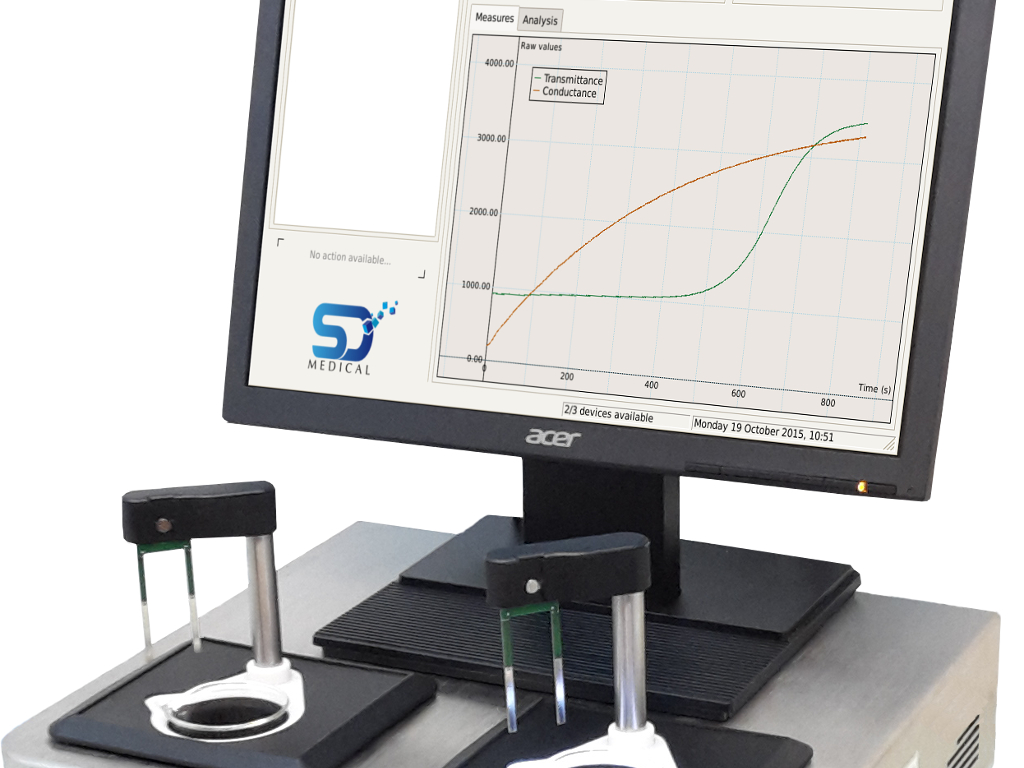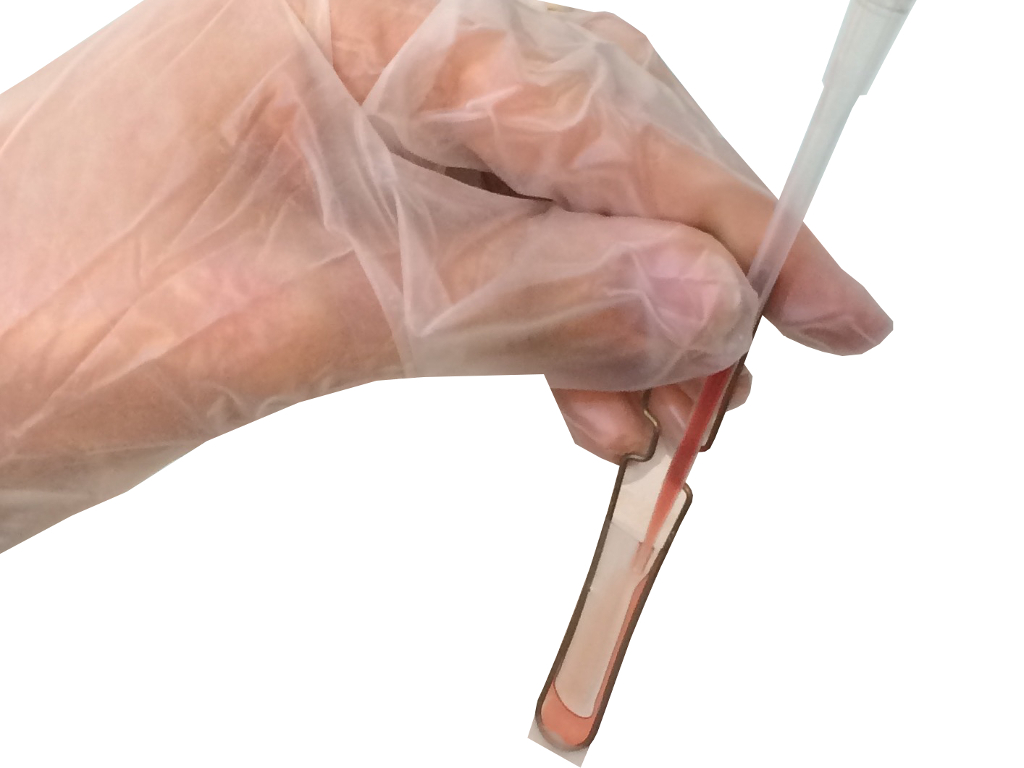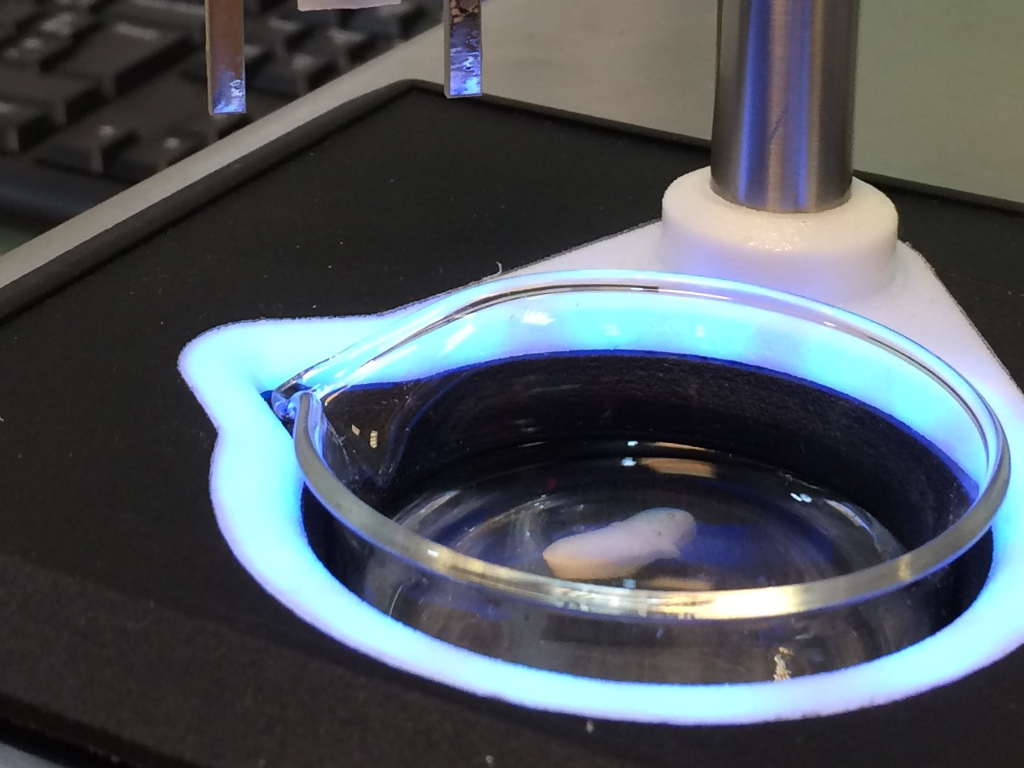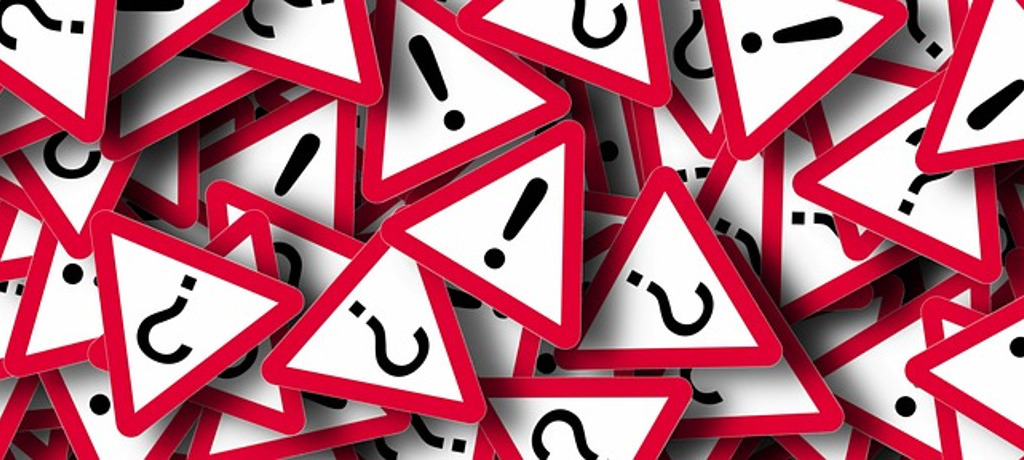 Information
Osmocells is a semi-automatic device for the determination of osmotic membrane fragility reserved for strictly professional use.
Within the European Economic Area, it is an In Vitro Diagnostic Medical Device (IVDMD) with CE marking in accordance with European legislation.
Outside the European Economic Area, please contact the manufacturer for any information on the compliance status of the device with the local regulations in force, in particular whether or not provision or use for medical purpose is authorised.
For proper use of the device, it is strongly recommended to read carefully the instructions in the manual.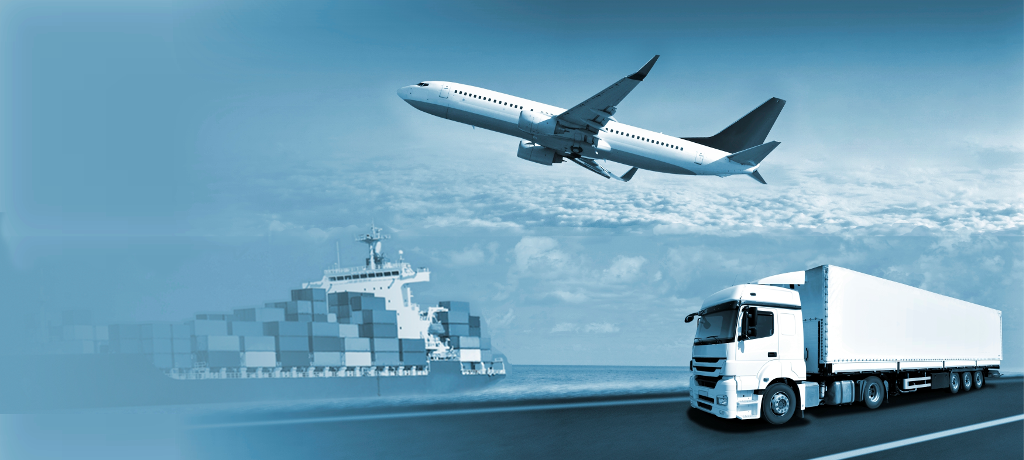 Network of distributors
Algeria
SD Medical Algérie
Tel : +213 (0) 21 57 01 50
Mail : contact@sd-medical-algerie.dz
Morocco
Promalab
Tel : +212 5 22 23 12 54
Mail : promalab@promalab.ma
Web : www.promalab.net
International
SD Innovation S.A.S.
Tel : +33 3 83 57 58 01
Mail : contact@sd-innovation.fr